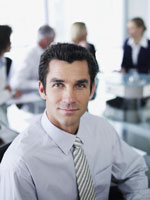 Gas Detector Supplier

info@inquiry@ato.com.cn
How to Calibrate the Hydrogen Gas Detector?
Within 30min before monitoring of the limited space, gas sampling analysis should be conducted of the limited space. After the analysis results are qualified, the gas detector can be put in the limited space. During the valid verification period of the analyzer, it should be able to work normally. The sampling points should be representative, and the limited space with a large volume should conduct sampling of the upper, central, and lower part.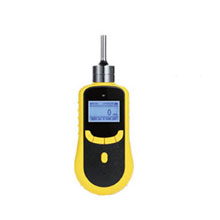 In principle, the standard sample gases passing meteorological certification and in line with the target gases to be measured should be adopted. The standard sample gases chosen for the same medium to be measured are the game, which can ensure accuracy of the verification.
When the target gas to be measured is a hydrocarbon mixture, the iso-butane is a sample gas, which is followed by dimethyl-methane.
In terms of non-HC mixture or HC mixture generated by LEL concentration gas combustion which generates a huge variance of heat, the mono-component fuel gases, such as butane, iso-butane, and dimethyl-methane, which are steady and easy to obtain, can be adopted as the sample gases. At the moment, it is necessary to adjust the alarm's range according to certain detection signal.
Calibration of the
hydrogen gas detector
is a precision detection. To detect whether the alarm can work normally, and whether its calibration and maintenance are the same should be implemented in time and in line with corresponding regulations. Only in this way can the alarm work consistently under a precise state. Sensitivity and responsiveness of the alarm can also be detected. The combustible gas detector is an alarm to detect gas leakage. It is usually used in the chemical plant, petroleum plant, gas station, and metallurgy plant, where gas leakage is common to see. These places have high-density combustible gases, so more attention should be paid to calibration of the detector.