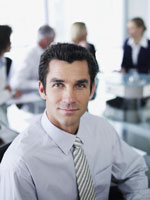 Gas Detector Supplier

info@inquiry@ato.com.cn
Ammonia Gas Detector for the Farming
Ammonia gas detector is more and more widely applied to breeding industry chain. Since chicken manure may produce a lot of ammonia in the chicken house, when the content of ammonia in the air of chicken house reaches 20 ppm (equivalent to 15.2 mg/m³) and lasts for more than 6 weeks, it will cause pneumonemia, edema, loss of appetite, decrease of egg-laying ability to chickens and make them vulnerable to diseases; when the content of ammonia reaches 50ppm, there will be laryngeal edema, necrotizing bronchitis, pneumorrhagia, decrease of respiratory frequency and even death in chickens several days later. Therefore, the ammonia concentration in the chicken house should be controlled below 20 ppm.
In recent years, with the continuous expansion of pig farm scale and the increase of raising density, pig farms are facing problems such as environmental pressures (a large number of pig manure and urine, as well as waste water and odors urgently need to be properly discharged) and frequently-occurred respiratory diseases. Moreover, the situation is getting more and more difficult, and major disease problems can't be solved by relying on drugs and vaccines entirely. At present, many experts and pig farm owners have paid more and more attention to the improvement of breeding environment. Meanwhile, they have a clearer understanding of the threat of harmful gases such as ammonia. In particular, large and medium-sized pig farms are facing these problems that need to be solved urgently. However, ammonia detector has solved this significant problem very well.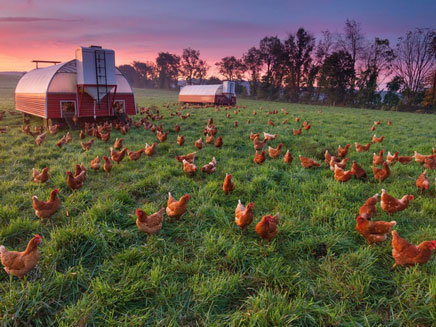 Installation notice for ammonia detector:
Do not install an ammonia detector in places with smoke of high concentration, jet pesticides (evaporators) and flammable solvents (coatings), otherwise it may cause alarm.
Do not install an ammonia gas detector in places with large air flow, such as air vent, ventilator and door entrance, because it may affect the accuracy of ammonia detector.
Do not install an ammonia gas detector in places with more vapor and water droplets (relative humidity is at 90%), because the ammonia detector may be damaged under excessive humidity for a long time.
Do not install an ammonia gas detector in places with temperatures below -30℃ and above 50℃.
Do not install an ammonia gas detector in places with strong electromagnetic field.
When the ammonia gas detector sends out concentration alarm signal, the output control signal (AC 220V) is locked, and the controlled equipment can not restore the state before alarm automatically but manual recovery(press reset key or self-check key for 3 seconds), even if the gas concentration will not exceed the limit any more.
The
ammonia gas detector
should be installed in higher ground of the farm, where the concentration of ammonia is lower than that of air.
When the ammonia gas detector alarms, it means that the concentration of ammonia has exceeded the set alarm concentration. Do not press the reset key to clear the alarm data before you have confirmed that the cause of excessive ammonia concentration is removed.
It is normal for an ammonia gas detector to give out alarm at the first power-on when the device has powered off too long.
When the position of ammonia detector is fixed, do not change it at will to avoid damaging its accessories.