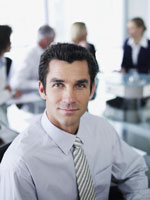 Gas Detector Supplier

info@inquiry@ato.com.cn
Gas Detection Onboard Ships
Gas detector plays an important role in shipping industry. In general, in the detection of gas composition in the shipping industry, there are three main gases to be measured: one is to detect whether oxygen is sufficient, the other is to detect flammable and explosive gases, and the third is to detect some toxic and harmful gases in the lowest health standards.
According to the regulations of IMO, different kinds of liquids can be loaded into ships. Three different levels of transport are also specified, and the LIDS used to load the liquid shall be sealed, acid and alkali resistant and corrosion resistant. IMO1 - mainly used for vegetable oil transport, in general, the main use of oxygen sensors and LEL detector. IMO2 - mainly for the transport of some petroleum products and crude oil, in the transport process, the general use of hydrogen sulfide sensor, oxygen and LEL detector for detection. IMO3 level - mainly for the transport of some chemical materials, items. Colorimetric tube is often used to detect the gas composition in these places in ship transportation. However, the portable gas detector is better qualified for this "detection work" in this site environment, and can continuously provide the detected data information.
What kind of gas detector should be used in each bunker of the ship? The reserve storage and transportation tank is an infrequently used tank, which is mainly used to store some water for cleaning the warehouse. Therefore, in order to enter this place and environment, in order to protect your health and life safety, we strongly recommend you to wear oxygen detector, which is very necessary. Fuel compartment, as the name suggests, is mainly the transportation and processing space for fuel. When staff enter this space, it is recommended that you have at least an
oxygen detector
and a gas detector to measure LEL. Bottom cabin, basically use the sea water inside to aid navigation in shipping process. Since the sea water in the bottom tank may be accompanied by mussels, plants and so on, they will eventually rot as the voyage progresses.
Therefore, before the crew enters the bottom cabin, the sea solid expert suggests that you should wear hydrogen sulfide detector, oxygen detector, LEL detector (LEL refers to the lower limit of combustible gas explosion). Container hold, hold thousands of containers commonly. These containers have to go through disinfection, cleaning, inspection and other maintenance work, regular oxygen and combustible gas detection, to ensure the personal safety of staff.