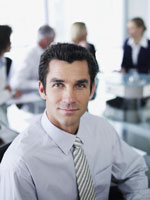 Gas Detector Supplier

info@gasdetectors.org
Application of Chlorine Gas Detector
Chlorine gas detector is the most commonly used detection instrument for preventing liquid chlorine leakage. Then, what dangerous environment can the chlorine gas detector achieve the detection requirements?
Chlorine leakage detection: the equipment pipeline liquid chlorine field leakage detection alarm, the equipment pipeline operation leakage detection, to prevent the leakage of liquid chlorine, to avoid poisoning staff.
Construction maintenance inspection: after equipment maintenance and replacement, it is more important to detect whether there is residual toxic and harmful chlorine gas, especially for batch stacking inspection.
On-site emergency detection: when there are abnormal conditions or accidents in the production site, such as chlorine gas leakage caused by the dumping of chlorine gas tank, the concentration of harmful chlorine gas shall be tested for safety.
Inspection on entry: when entering the operation room for isolation of hazardous substances (liquid chlorine disinfection and purification operation room), the staff shall carry portable chlorine gas detector with them to ensure the personal safety of the group.
Safety circuit inspection: during the safety and health inspection, safety hazards should be detected in the chlor-alkali industry, bromide plant and other practical liquid chlorine industries, and the liquid chlorine leakage alarm device should be tested to determine whether there are safety hazards.
As a dangerous chemical, liquid chlorine should be strengthened in safety management, safety measures should be improved,
chlorine gas detector
should be applied in time, accident hidden dangers should be controlled, and a loss situation should be prevented.