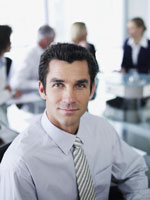 Gas Detector Supplier

info@gasdetectors.org
Gas Detector Calibration - What, Why, How Often?
After being used for a period of time continuously, the gas detector may be influenced by the application environment, sensor loss, possible misoperation or interfering gas. As a result, its measurement accuracy is also affected. Therefore, we suggest that it is necessary to re-calibrate the gas detector to ensure the accuracy and test effect of gas detector.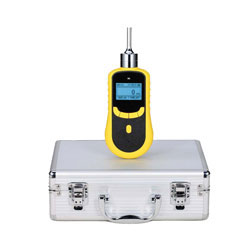 According to many years of experience of ATO electronic engineers, the gas detector is generally calibrated once a year, in case of strict requirements, the gas detector may be calibrated every half year or per three months. The more times of calibration, the less likely the detector to drift, and the better the detection effect is.
What is the test and calibration of
gas detector
? Firstly, a zero gas and a standard concentration gas is used to calibrate the instrument, then a standard curve is obtained to be stored in the instrument. When measuring, the instrument compares the electrical signals produced by the detected gas concentration to the stored standard curve, and then calculates the accurate gas concentration value.
Because different gas detector sensors have some differences, calibration methods are also different. We take the ozone gas detector as an example. Ozone gas detector is also a commonly used gas detector in industrial laboratories. At present, the ozone gas detector is mostly calibrated by chemical titration, which is also one of the internationally recognized calibration methods. Its principle is that chemical reaction between potassium iodide with ozone makes the iodine to freely dissolve in water, thus causing discoloration of water; then titration with sodium thiosulfate standard solution to change free iodine into sodium iodide, the reaction ends with a mark of water fade.
In addition to chemical titration, calibrators can also be used to calibrate gas detectors, and most gas detector manufacturers adopt this method.
Above is some introduction about calibration method of gas detector. ATO reminds you that calibration of gas detector requires a certain profession. If you don't have a deep understanding of the gas detector, it is better to calibrate the gad detector by the manufacturer.