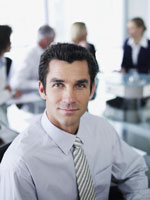 Gas Detector Supplier

info@inquiry@ato.com.cn
Home
»
Gas Detector
»
Qualitative and Quantitative Analysis of Multi Gas Detector
Qualitative and Quantitative Analysis of Multi Gas Detector
The multi gas detector is a single gas detection alarm with multiple configurations. It has a very clear and large LCD screen, audible and visual alarm, and in-built pump so that it can detect dangerous gases even under poor working environments, and remind personnel of taking precautions.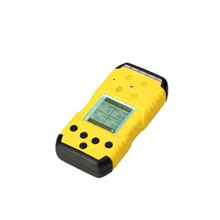 The service life of the four-in-one detector's components and compensation components lasts for around three to five years. Under normal conditions and proper maintenance, its service life can be extended. As to the alarm with the experiment button, the experiment button should be pressed on once every week to detect whether the alarm system is normal. Every two months, the zero point and the range of the alarm should be checked once.
Meanwhile, whether the detector has water inflow should be checked frequently. When the detector breathable cover is detected by the instrument, it should be taken down for cleaning to prevent blocking. The detector is a flame-proof, anti-explosion device, which should not be used beyond the upper limit. The detector should not be used under the occasions containing sulfur. The detector should be used under the condition that the concentration of the combustible gas is lower than the lower explosive limit. Otherwise, relevant components might be burned. The hot-line semiconductor should not be used under the oxygen-deficit condition. Meanwhile, do not adopt too much combustible gas to directly flush the probe.
When the gas concentration is too low or too hot, it will not cause any danger. Only when it is mixed with the air or, to be exact, when it is mixed with the oxygen to form certain proportion of mixed gas will explosion or combustion happen. The combustion is an intense oxidizing reaction which will give out light and heat.
The
multi-gas detector
is made up of the probe and the alarm apparatus, which has found applications in the petrochemical industry with combustible gas, including petroleum, flue gas, chemistry, and oil depot. It can be used to detect gas leakage in dangerous occasions and is an important instrument to ensure production and personal safety. When there is combustible gas on the detected site, the probe will transform the gas signals into the voltage signals or current signals, and send them to the alarm. The instrument will display the concentration percentage of the lower explosive limit of combustible gases. When the concentration of combustible gases exceed the alarm level, it will give out the acousto-optic alarm signals, and the personnel on duty can immediately adopt safety measures to avoid occurrence of combustion or explosion.