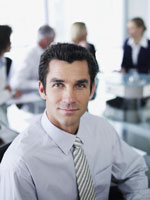 Gas Detector Supplier

info@inquiry@ato.com.cn
Portable Gas detector Maintenance and Calibration
With the maturity and continuous progress of gas detection technology, as a new favorite of gas detectors, the portable gas detector can detect pure gas and various gases by installing multiple gas (inorganic/organic) sensors in one host according to the requirements of customers and different occasions for use. Portable gas alarm is characterized by small volume, light weight, quick response and simultaneous display of multiple gas concentrations.
While using the portable gas alarm, great importance should be attached to regular calibration and detection. At present, many gas detectors can replace detection sensor. However, this does not mean that a detector can be equipped with different detector probes at will. Anyhow, in addition to a required time of sensor activation in the probe replacement, it is necessary to re-calibrate the instrument. In addition, before the use of various instruments, it is suggested that the response detection of standard gas for instrument use should be carried out to ensure that instruments are really protected. Similar to other analysis and detection instruments, flammable gas alertor and toxic gas alertor are determined by a method of relative comparison: first, the instrument is calibrated with a zero gas and a gas with standard concentration, and the obtained standard curve is stored in the instrument. When measuring, the instrument compares the electric signal produced by the concentration of gas to be measured with the electric signal of standard concentration, and calculates the accurate value of gas concentration. Therefore, it is essential to conduct zero-calibration of instruments at any time and calibration of instruments constantly to ensure the accuracy of instrument measurement.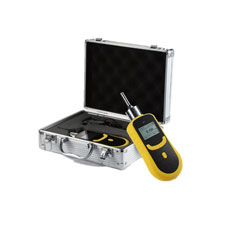 Pay attention to the detection interference between different sensors
Although the compound gas detector can detect many other gases simultaneously, the portable gas detector is not an arbitrary combinations of toxic and harmful gases. Generally speaking, each gas sensor corresponds to a specific detection gas, but none of gas detectors has absolutely special effect. Therefore, we should know the detection interference of other gases to the sensor as far as possible to ensure its accurate detection of specific gases when choosing a gas sensor.
Pay attention to the service life of portable gas alarm sensors. As we know, all gas sensors have a certain service time limit, namely service life. In general, LEL sensor has a longer life in portable instruments, which can be used for about three years, while the service life of photoionization detector is four years or longer. On the contrary, electrochemical specific gas detector has a relatively short service life, usually in one or two years, while oxygen sensor has the shortest life, which is one year or so. Since the service life of electrochemical sensor depends on the drying up of electrolyte in it, so the service life of the sensor can be prolonged by sealing in a lower temperature environment if it is not used for a long time. Due to the relatively large volume of stationary instruments, their sensors have a longer service life. Therefore, it is necessary to detect sensors at any moment and use them within the period of validity as far as possible. Once they become invalid, replace them in time.
Pay attention to the concentration detection range of gas detector
Portable
gas detector
has a fixed detection range for all kinds of toxic and harmful gas detectors, and the accurate detection of instruments can be ensured only when the measurement is completed within its detection range. Furthermore, the sensor may be damaged when it is measured beyond the detection range for a long time. For example, if LEL detector is used in the environment of more than 100% LEL carelessly, the sensor may be burnt out completely. Therefore, when a stationary instrument sends out an over-limit signal in use, we should close the measuring circuit immediately to ensure the safety of the sensor. To sum up, we should pay attention to the above items while using the portable gas detector, which will not only prolong its the service life, but also improve the accuracy of measurement.