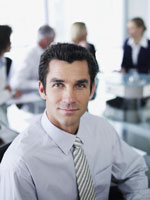 Gas Detector Supplier

info@inquiry@ato.com.cn
Portable Combustible Gas Detector Troubleshooting
The reasons for the failure of the portable combustible gas detector are very complicated. In general, the main reasons are that the user does not understand the performance of the detector, the equipment is not properly selected, the user is not properly used, the construction is not in accordance with the requirements of the specification, and the maintenance is not enough. ATO summarized the following points:
Improper use by the user
In the process of using the detector, the air conditioning and heating equipment near combustible detector installed, when using air conditioning and heating equipment in the process, if the cold and warm air blowing directly combustible gas alarm, it may cause the combustible gas detector platinum resistivity change appear error, so the combustible gas detector should be away from the air conditioning, heating equipment, to avoid setting up caused by inappropriate position of malfunction.
The use of portable combustible gas detector process should also pay attention to the prevention of electromagnetic interference. There are three main ways for electromagnetic environment to affect combustible gas alarm: air electromagnetic interference, narrow pulse groups on power supply and other input and output lines, and human static electricity.
The use of convenient combustible gas detector should pay attention to the fault prone factors, such as: dust, high temperature, humidity, rain, steam, soot and so on. Do not place or hang items on the detector. The installed combustible gas alarm cannot move the position of the device arbitrarily.

the construction process is not standardized
The construction process is not standard in the use of the process will make convenient combustible gas detector detection failure. If the combustible gas detection alarm is not set near the combustible gas which is easy to leak out of the equipment, or is set adjacent to the exhaust fan during installation, the leaked combustible gas cannot be fully diffused to the combustible gas alarm, so that the leakage risk cannot be detected by the combustible gas alarm in time.
The portable combustible gas detector in the house should be installed near the gas pipe and cooker in the kitchen.
Convenient combustible gas detector such as unreliable grounding, can not eliminate electromagnetic interference, will affect the voltage, detection data is not accurate fault. Therefore, combustible gas alarm should be reliably grounded in the construction process.
Convenient combustible gas detector and wiring terminal are set at the places which are prone to collision or water inflow, resulting in circuit break or short circuit of electrical circuit.
Welding must use non-corrosive flux, otherwise the joint corrosion off or increase the line resistance, affecting the normal detection. Do not drop or drop the detector.
Commissioning shall be carried out after the construction to ensure that the convenient combustible gas detector is in normal working state.