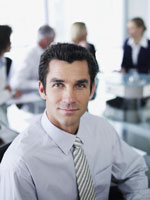 Gas Detector Supplier

info@inquiry@ato.com.cn
How to Prevent Hydrogen Sulphide Poisoning?
The production equipment producing hydrogen sulfide should be closed as far as possible, and the automatic alarm device of hydrogen sulfide gas detector should be set (the concentration of hydrogen sulfide in dangerous places cannot be judged according to the smell, and hydrogen sulfide will lead to olfactory paralysis when it reaches a certain concentration).
The waste water, waste gas and waste residue containing hydrogen sulfide shall be purified and treated before being discharged after meeting the discharge standards.
When entering closed containers, pits, kilns, trenches and other workplaces where hydrogen sulfide may exist, the concentration of hydrogen sulfide in the workplace shall be determined by
gas detector
at first, and ventilation and detoxification measures shall be taken to ensure safety before operation. Hydrogen sulfide concentration should be continuously measured during operation.
Take good personal protective measures during operation, prepare anti-gas equipment (gas mask is generally used for escape), and tie the waist of workers with rescue belt or rope. Do mutual insurance, to the presence of more than two people.
Persons suffering from hepatitis, nephropathy and bronchitis shall not engage in hydrogen sulfide exposure.
Strengthen the training of employees' professional safety knowledge and skills, and improve their awareness and ability of self-protection.
Emergency treatment for hydrogen sulfide poisoning
Devices, equipment and facilities involving hydrogen sulfide shall formulate special emergency plans and on-site disposal plans for hydrogen sulfide poisoning. In case of an accident of hydrogen sulfide poisoning, those who participate in the on-site rescue shall rescue the patient with good safety protection and guarantee. Should wear isolation clothes, wear gas appliances (air call ), do not blindly rescue, beware of their own poisoning. Patients should be quickly carried away from the poisoning scene, moved to a good place with fresh air, open clothes, pants, etc., inhaled oxygen, early use of glucocorticoids, appropriate use of detoxification drugs, while actively symptomatic treatment of the rescuer. In case of respiratory arrest, artificial respiration should be performed in time, and tracheal intubation and mechanical ventilation should be performed in time if conditions permit.