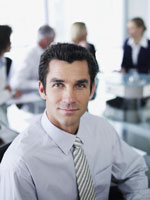 Gas Detector Supplier

info@inquiry@ato.com.cn
Importance of Combustible Gas Detector in Industry
With the rapid development of society and economy, industrial production of the combustible gas detector has been thriving. However, many hazardous and toxic materials might be released in the production process. Most people have not yet developed a thorough understanding of hazardous and toxic gases. To them, toxic gases are equal to combustible gases. Meanwhile, some toxic materials are hard to distinguish from each other.
In fact, there are still some toxic gases, which cannot be distinguished, such as the gases (hydrogen sulfide and hydrocyanic acid), and some commonly-seen toxic gases, such as CO, NO, SO2, and chlorine. Many factors have installed the combustible gas detector for the convenience of better preventing toxic and hazardous gases from doing harm to the human body. It is suggested that industrial plants should install toxic and combustible gas detector to avoid occurrence of personnel poisoning. Toxic gases exist in production raw materials and by-products of different links. The hazardous are reflected as chronic hazards, which can cause discomfort to one's physical health. With the passage of time, the quantity of toxic gases inhaled, when reaching certain quantity, will cause poisoning. Some toxic gases are even more dangerous. Personnel once exposed to these gases will be poisoned, suffering slight disability, cancerization, or even death.
Therefore, we should be very careful in detecting these hazardous gases. If the combustible gas detector can be installed, leakage of toxic gases can be easier and an immediate alarm can be raised to remind people of taking proper precautions. In this way, personnel's life security and production safety can be ensured.
When there are combustible gases leak out in the industrial environment or daily living environment (such as the kitchen using natural gases) and the combustible gas detector detects the concentration of combustible gases reaching the alarm level, the combustible gas detector will give out the sound-light alarm signals, informing personnel of adopting evacuation, compulsory ventilation, shutdown, or other feasible measures.
Equipment linked with the gas detector can prevent explosion, fire disaster and poisoning by driving the ventilation, spraying system or cutting off power in response to leakage happening in the production, transport and storage process of plants. In this way, production safety can be ensured. Therefore, the combustible gas detector is usually used in chemical plants, petroleum plants, gas stations, steel and iron plants, or places which can generated combustible gases.
The
combustible gas detector
is a critical method to cope with the invisible killer, fuel gas. When the combustible gas leakage triggers the detector and automatically cuts off the device movement, do not turn on lights or switch on any device. Instead, you should immediately open the window for ventilation. After the red alarm of the detector turns off, clarify the causes of the fuel gas leakage (if the causes cannot be clarified, please contact the fuel gas supplier), and conduct trouble-shooting.