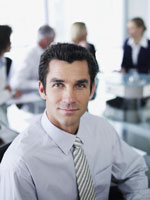 Gas Detector Supplier

info@gasdetectors.org
Difference Between Hydrogen Detectors PPM Measurement and %LEL Detection
Hydrogen is a combustible and explosive gas, whose explosive limit has a wide scope. Therefore, the hydrogen has a higher probability of explosion. In order to cope with explosion caused by hydrogen leakage or excessive concentration, our company has developed a portable hydrogen detector. This detector can realize customers' demand of explosion detection and prevention of hydrogen leakage.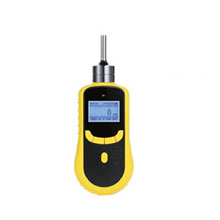 According to the detection principle, the
hydrogen gas detector
can be divided into two kinds. The first kind is the combustible gas % LEL anti-explosion instrument, and the other is the toxic gas ppm anti-toxic and anti-leakage instrument. If the customer requires detection of the hydrogen concentration for the purpose of preventing the hydrogen gas from reaching the explosive limit to explode in contact with the open fire. Then, I would recommend 0-100% LEL hydrogen gas detector RBBJ-T for the customer. If the customer has the processing demand, the customer hopes that there is no hydrogen leakage. Then, I would recommend the trace detection ppm anti-toxic hydrogen detector.
% LEL is set up by the lower explosive limit of the hydrogen. The LEL of hydrogen is 4% VOL (air volume percentage) and its LEL can be decomposed into 100 copies (0~100% LEL) as the detection range of the hydrogen detector, namely 4% VOL/100=0.04%VOL (1%LEL=0.04%VOL). ppm refers to parts per million, meaning that there is one hydrogen in every one million copies of air. In contrast, in one copy of air (1% VOL), there are one million copies of hydrogen. Then, in 0.04%VOL air, there are 40,000 ppm hydrogens, and 1%LEL=40000 ppm. Comparatively, ppm is a small unit, and LEL % is a large unit.
The range setting of the toxic hydrogen gas detector is 0~1,000p, or 1%LEL/40=0.025%LEL. In other words, if the ppm measurement instrument and the % LEL instrument are put in the same environment. When there is trace hydrogen leakage, ppm measurement instrument can detect it out, but the % LEL measurement, if having not yet reached the minimum reading, will show no response. On the contrary, the ppm detector will be in the full range if the % LEL bears reading. These two instruments are applied to different working scenarios, and play different roles.