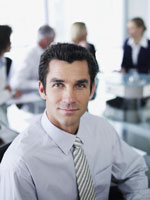 Gas Detector Supplier

info@inquiry@ato.com.cn
Combustible Gas Detector in Boiler Room
The gas-fired boiler includes two systems of gas-fired combustion equipment and boiler body. Gas combustion equipment mainly refers to the furnace and burner, but also includes other combustion process related equipment, its main role is to a certain amount of combustible gas and air into the combustion equipment, through the combustion of combustible gas to convert chemical energy into heat energy, to provide continuous heat energy to the boiler body. Boiler body is to use the heat energy provided by the combustion equipment to convert water into steam, so that it becomes a certain amount and quality (pressure and humidity) of steam.
The whole boiler production process is to send a certain amount of combustible gas and the corresponding amount of air into the furnace combustion, combustion of heat transfer to water, water under constant pressure vaporization and the formation of a certain pressure and temperature of water vapor. Due to the gas boiler gas pipeline is huge, combustible gas consumption is large, some pipelines have aging, corrosion, such as not pay attention to the maintenance and overhaul of the pipeline, in the process of gas transmission easily combustible gas leakage, resulting in explosion accident.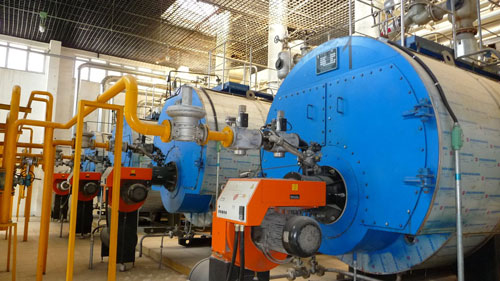 As a process equipment to generate heat and power, boiler room is widely used in electric power, machinery, chemical industry, textile and paper industry, hotels, residential heating and other aspects. In cities that need heating and heating, the number of boilers is larger, and gas detector needs to be installed to ensure the safety of use. Gas-fired boilers have gradually entered people's life. The fuel of gas boiler is combustible gas, mainly natural gas or gas. Natural gas and gas are mainly composed of methane and mixed with some simple alkanes. These components are highly flammable and explosive gases. The lower limit of explosion for natural gas is 4% and the lower limit of explosion for gas is 6.2%.
The
gas detector
made by using the principle that the physical and chemical properties of substances change after being acted on by gases can be used to detect leakage of combustible gases in the furnace of boiler and alarm by measuring the concentration. The combustible gas detector is made of semiconductor material with high sensitivity and fast response time. When the gas sensor feels the combustible gas leakage, it will give an alarm immediately. The water spray system can also be used as the initial prevention measure of boiler fire and explosion. With the development of science and technology, more high-tech such as artificial intelligence will be applied to the prevention of gas boiler explosion.