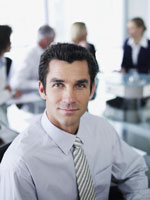 Gas Detector Supplier

info@inquiry@ato.com.cn
How to Install Fixed Gas Detector?
Fixed gas detector mainly uses the gas sensor to detect the gas types in the environment. The gas sensor is used to detect the gas components and content.
Functions of the fixed gas detector include various petroleum, petroleum and chemistry, chemical and industrial production, fire-fighting, fuel gas, telecommunications, coal, metallurgy, electricity, etc.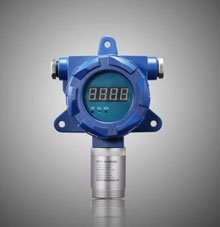 The fixed gas detector is composed of the combustible gas detector (hereinafter abbreviated as the detector) and the combustible gas alarm controller (hereinafter abbreviated as the controller). The controller detects the gas concentration nearby the detector to finish analysis and alarm of the of the gas concentration, and upload the alarm information to the fire-fighting control platform. In terms of power failure, the fixed gas detector can be automatically switched to the back-up power mode, and the detector will have its power directly supplied by the controller. Various detectors work independently without causing interference to each other, and the casual detection is reliable.
Key installation points of the gas detector:
The gas detection probe should be located 1m nearby the valve, pipeline interface, outlet or places easy to have gas leakage, but should not influence operation of other equipment. Besides, the location of the gas detection probe should have no huge vibration and be steady, and the high-temperature, high-moisture and electromagnetic environment should be avoided. The external influence should be avoided. For example, water spray and oil might cause mechanical damage. The installation position should be as close to the personnel as possible for the convenience of maintenance and demarcation.
The gas detector can be installed by the roof suspension, wall device or pipe-embracing device. The whole device should be stable and convenient for protection and demarcation. The installation height of the combustible gas detector or toxic gas alarm used to detect gases which are heavier than air should range from 0.3M to 0.6M. If the combustible gas or toxic gas detector is used to gases which are lighter than air, the installation height should be higher than the leakage source by 0.5m to 2m. For example, the ammonia gas and hydrogen alarm should be installed above the leakage source.
The gas detector's cabling should adopt the shield cable. According to the load value, the cable with a suitable cross-sectional area (usually not smaller than 1mm2). Upon wiring, ground connection of the shield layer must be ensured.
The gas alarm controller should be installed in non-explosion places, such as meter rooms and duty rooms, instead of anti-explosion places. In need of onsite control, the anti-explosion gas alarm controller should be installed.