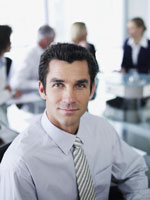 Gas Detector Supplier

info@inquiry@ato.com.cn
4 Reasons Why Your Combustible Gas detector Keeps Going Off
In the process of using a gas detector, it could be caused by a malfunction in the gas detector, or other causes, and the tests are not accurate, and the instrument is one of them, so what are the reasons why the detectors have been speaking, and how do we fix it?
The reasons for the alarm sound of combustible and toxic gas detector are as follows:
1.Gas leakage occurs around the installation site of flammable and toxic gas detector, and the concentration value reaches the upper limit, prompting the alarm to sound all the time;
2.The indicator value of combustible and toxic gas detector is not calibrated, making the alarm malfunction and always sound;
3.The detection element is damaged, causing the alarm device to fail to work normally, and the alarm is always issued
4. Dust and other dirt into the combustible, toxic
gas detector
, affect the normal work of the alarm, so that it has been issued alarm sound.
The following measures can be taken to solve the problem of continuous vocalization of combustible and toxic gas detector.
1.The plant conducts gas detection jointly to confirm whether there is leakage problem in the surrounding plant;
2.Re-calibrate the gas detector;
3. Replace the damaged components in the detector;
4. Clean and dry the internal dirt of the detector in time.
The gas detector belongs to precision instrument, so it must be carried out by qualified personnel during maintenance, otherwise it may affect the use of the detector.