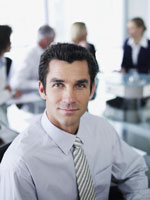 Gas Detector Supplier

info@inquiry@ato.com.cn
Why Does the Natural Gas Detector Set 2 Alarm Levels?
We all know that natural gas is a kind of flammable and explosive gas, as an important clean energy has been widely used in many industries. Due to the flammability and explosive nature of natural gas, we must pay attention to the concentration of natural gas leakage when using natural gas to prevent the occurrence of natural gas explosion accidents.
To prevent gas leak explosion accidents this needs us to install use gas alarm system to detect the concentration of the gas, gas alarm is the main function of leakage detecting gas concentration, once reaches a certain concentration of gas leakage, gas alarm automatically audible and visual alarm to remind staff to take corresponding measures in time, to avoid the occurrence of major accidents. As an important security device, the alarm value of natural gas alarm is generally divided into one level and two levels. Today we are mainly to explain why the
natural gas detector
should be equipped with two-stage alarm. What are the benefits?
The first alarm device can start the solenoid valve or the exhaust fan when the device alarms. The two-level alarm device can realize two-pipe supervision, that is, when the natural gas alarm detects that the concentration of natural gas exceeds the first-level alarm value, it indicates that there is a natural gas leakage phenomenon, but there is not much natural gas leakage, so when the first-level alarm chooses to start the exhaust fan, the natural gas concentration can be reduced to ensure environmental safety.
When the measured natural gas concentration reaches the two-level alarm value, a large number of natural gas leakage phenomenon occurs. At this time with the exhaust fan dissipation has not solved the problem, so in the secondary alarm when the choice to start the solenoid valve, directly cut off the gas pipeline. After that, soap and water are applied to the natural gas pipeline, and the gas leakage point is the place where bubbles are generated. Take remedial measures after finding out the leakage.