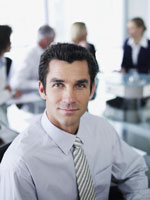 Gas Detector Supplier

info@inquiry@ato.com.cn
What can Affect a Gas Detector' Life?
The service life of the gas detector is mainly decided by its main component, gas sensor. As we know, there is not a sensor which can detect all kinds of gases and satisfy all kinds of requirements. The sensor to detect different gases and for different environments is different, which can be generally divided into the sensor to detect the toxic gas concentration and the sensor to detect the flammable gas explosion concentration. The sensor used to measure the concentration of toxic gases is mostly an electrochemical sensor. As a sensor made based on the electrochemical principle, it is mainly influenced by electrolyte in terms of its service life. Under an ideal environment, the electrolyte will be consumed to a level that most sensors cannot work normally. Therefore, the service life of electrochemical sensors is two to three years.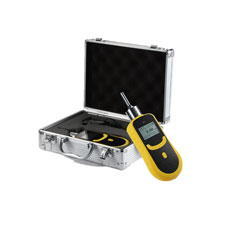 The sensors used to detect the concentration of inflammable gases' concentration are mostly semiconductors and catalytic combustion sensors.
Their service life usually ranges from three years to eight years under the ideal environment. Besides, the service life of
gas detector
(including the fixed gas alarm and the portable gas alarm) and sensor has a close bearing on its exposed concentration.
For example, if the sensor of an ammonia gas detector is continuously exposed in the 2ppm nitrogen, its service life is around one year (or 2ppm service life); if exposed in the 4ppm nitrogen level, its service life is six months. Such ammonia sensors are not applicable to fertilizer plants, for the ammonia concentration averages at around 20ppm to 30ppm.
Therefore, a major factor influencing the sensor's service life is its environment. The harsher the environment is, the shorter the service life is. The sensor's mechanism is also partially attributable to its service life. The sensor can directly influence use of the gas detector. Therefore, to notice the sensor use and state is to pay attention to our own safety.